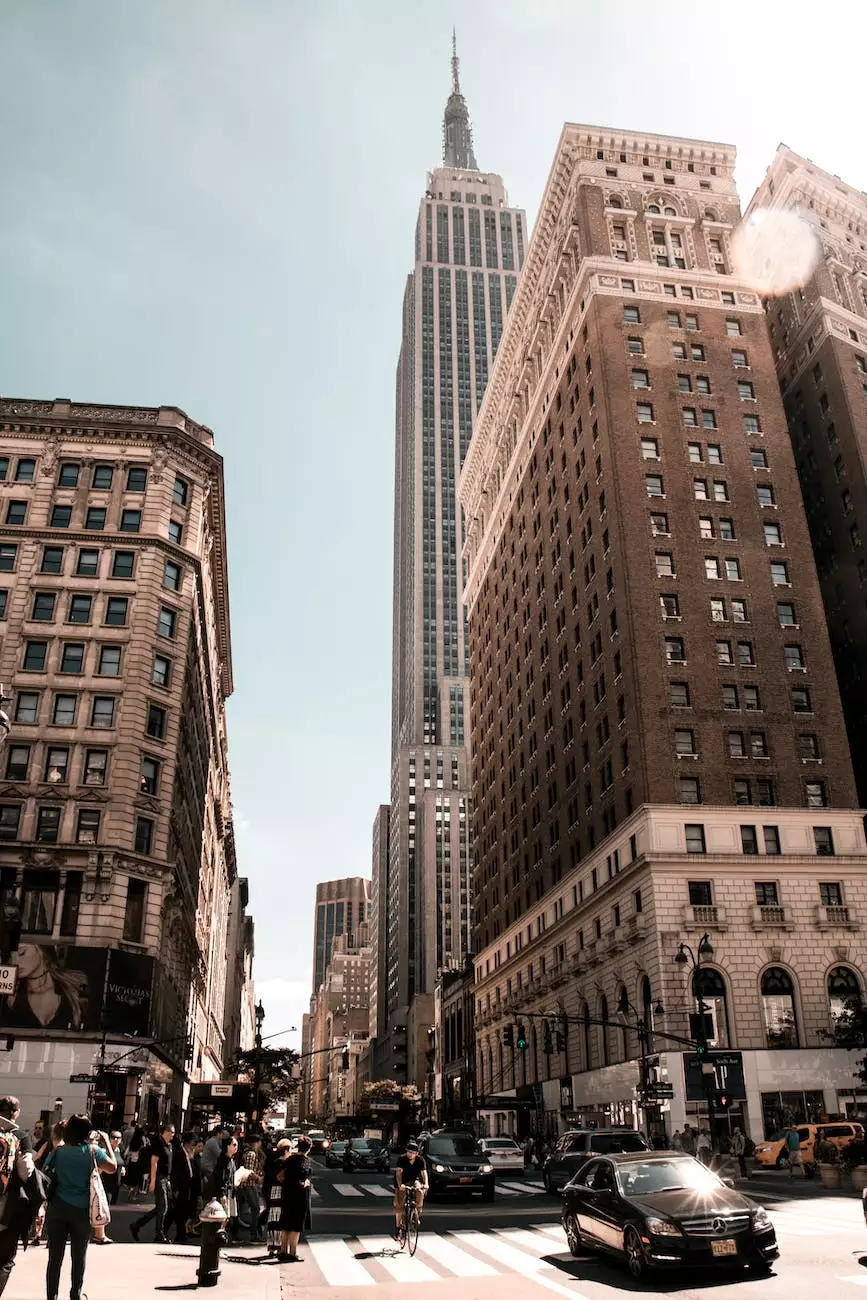 Introduction
Are you considering starting a business? Look no further than the vibrant and flourishing entrepreneurial hub that is New York City. In this article, we will explore the numerous reasons why establishing your business in NYC can be a game-changer in terms of success and growth. InStyle Website Designs, a leading business and consumer services provider specializing in website development, is here to guide you through the process and help you maximize your potential.
Unparalleled Opportunities
New York City is renowned for its vast array of business opportunities, making it an ideal location for budding entrepreneurs. With over 8 million residents and a steady stream of tourists, the city offers an extensive customer base that is willing to embrace new and innovative products and services. Whether you are targeting a niche market or seeking to cater to the masses, NYC provides a diverse pool of potential clients hungry for new experiences.
Access to a Global Marketplace
Establishing your business in NYC means gaining access to one of the most influential and dynamic marketplaces in the world. With its extensive transportation networks, local and international businesses flourish in this economic powerhouse. The city is a melting pot of cultures, attracting investors, corporations, and entrepreneurs from every corner of the globe. This interconnectedness gives your business the global exposure it needs to reach new heights.
The Financial Hub
New York City is infamous for Wall Street, which serves as the epicenter of global finance and home to numerous financial institutions. Establishing your business in NYC places you at the heart of the financial world, providing you with a competitive edge. The city's robust financial system offers access to capital, investment opportunities, and a network of financial professionals who can propel your business forward.
Networking and Collaboration
When you establish your business in NYC, you enter a thriving ecosystem where networking and collaboration thrive. The city's dense concentration of businesses, industry events, and professional organizations creates a fertile ground for connections. Rub shoulders with like-minded individuals, attend industry conferences, and exchange ideas with experts in your field. The opportunities to forge valuable partnerships are boundless in the bustling streets of the Big Apple.
Cutting-Edge Innovation and Technology
If you're looking to stay ahead of the curve, NYC offers unparalleled access to cutting-edge innovation and technology. With world-renowned research institutions, tech startups, and tech giants based in the city, you'll be in the midst of groundbreaking advancements. Harness the power of innovation to streamline your business processes, enhance customer experiences, and remain at the forefront of your industry.
A Talented Workforce
When it comes to talent, NYC boasts one of the most diverse and highly skilled workforces in the world. The city is a magnet for ambitious professionals seeking to build their careers in various industries. By establishing your business in NYC, you can tap into this talent pool, attracting individuals with a wealth of expertise and creativity. Surround yourself with top talents who will propel your business to new heights of success.
The Cultural Capital
New York City isn't just a center for business; it's also a renowned cultural capital. Its vibrant arts scene, iconic landmarks, and world-class entertainment make the city an attractive destination for both locals and tourists. By establishing your business in NYC, you position yourself at the intersection of business and culture, giving your brand a unique and influential identity. Embrace the city's rich cultural tapestry and infuse it into your business to create an alluring brand image.
Conclusion
In conclusion, establishing your business in New York City opens doors to unparalleled opportunities, global exposure, and a highly skilled workforce. Join forces with InStyle Website Designs, your trusted partner in website development, to realize your business dreams. Unleash your potential in the city that never sleeps and emerge as a frontrunner in your industry. Start your journey today and witness the transformative power of NYC.