Welcome to SorryNOTSorry Restaurant, Bar & Lounge
Jun 18, 2018
Logo Design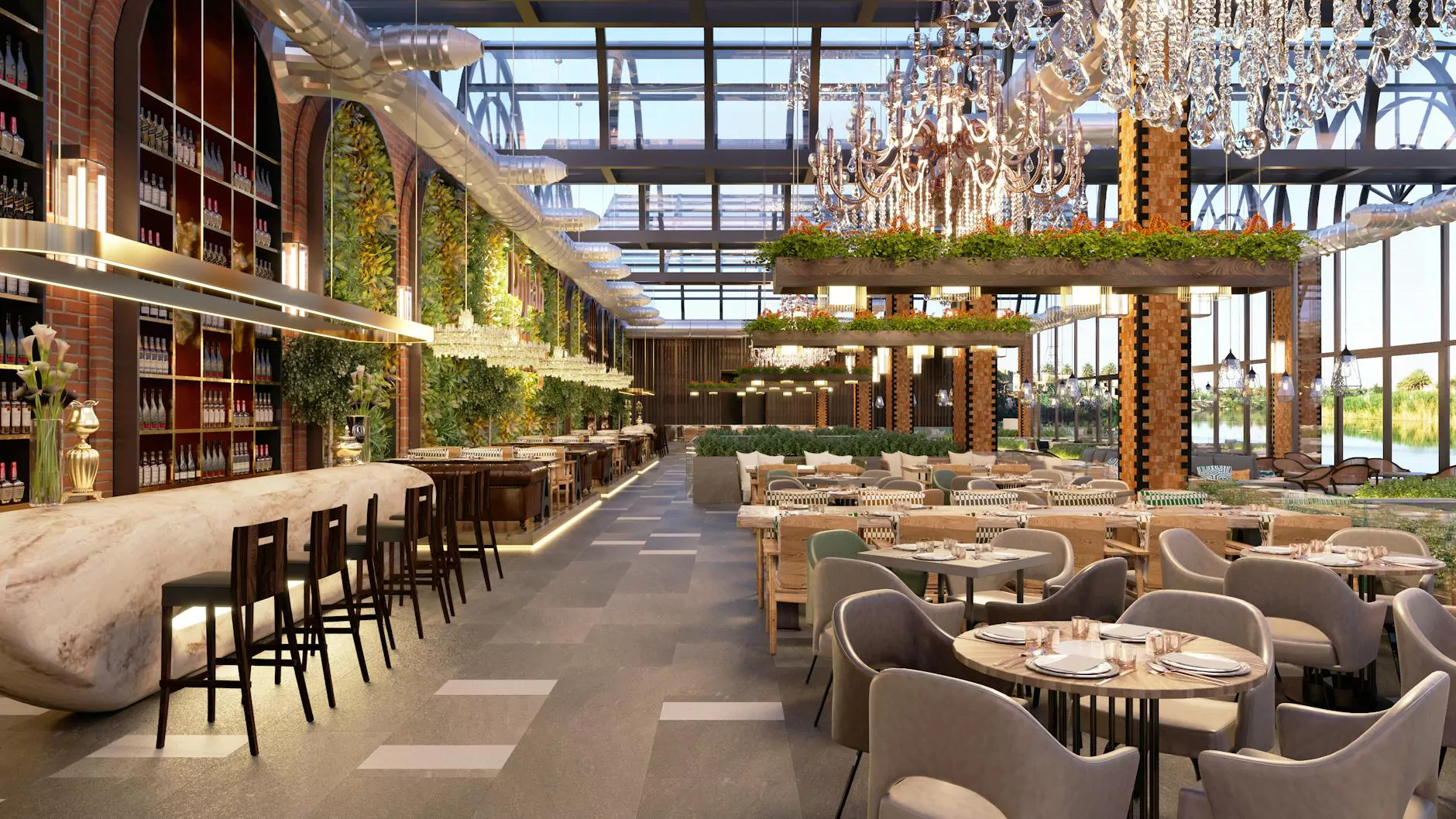 Indulge in Exquisite Dining Experiences
At SorryNOTSorry Restaurant, Bar & Lounge, we take pride in providing our guests with exceptional dining experiences. With a blend of culinary innovation, attentive service, and a stunning ambiance, we aim to create unforgettable moments for every visitor.
A Culinary Journey Like No Other
Step into SorryNOTSorry Restaurant, Bar & Lounge and embark on a gastronomic adventure. Our team of talented chefs crafts each dish with meticulous attention to detail, ensuring a perfect fusion of flavors and presentation. From delectable starters to mouth-watering main courses and indulgent desserts, our menu offers a diverse range of options to cater to every taste.
Unparalleled Ambiance
Set in the heart of the city, SorryNOTSorry Restaurant, Bar & Lounge showcases a modern and sophisticated interior design that combines comfort with aesthetic elegance. The captivating decor creates a warm and welcoming atmosphere, perfect for intimate dinners, celebrations, or casual outings with friends and family.
An Extensive Beverage Selection
Complement your dining experience with a wide selection of beverages, ranging from handcrafted cocktails and fine wines to artisanal beers and refreshing non-alcoholic options. Our expert mixologists skillfully craft each drink, ensuring a perfectly balanced creation that perfectly complements our menu offerings.
Exceptional Service
At SorryNOTSorry Restaurant, Bar & Lounge, we believe that outstanding service is an essential ingredient in creating memorable dining experiences. Our attentive and knowledgeable staff are dedicated to providing exceptional service, making sure that your visit exceeds your expectations from the moment you step through our doors.
The Perfect Venue for Special Events
Looking for the ideal venue to host your next special event? SorryNOTSorry Restaurant, Bar & Lounge offers versatile spaces that can accommodate both small and large gatherings. Whether you're planning a corporate event, birthday celebration, or wedding reception, our dedicated event planning team will ensure every detail is taken care of, creating an unforgettable occasion for you and your guests.
Unforgettable Dining Experiences
SorryNOTSorry Restaurant, Bar & Lounge is committed to providing you with an extraordinary dining experience. From exquisite cuisine to impeccable service and an inviting ambiance, we strive to create moments that you will treasure forever. Join us and be a part of our culinary journey today!
Contact Us for Reservations
Ready to embark on your culinary adventure at SorryNOTSorry Restaurant, Bar & Lounge? Contact our friendly team today to make a reservation. We look forward to welcoming you!
Business and Consumer Services - Website Development
InStyle Website Designs is a leading provider of professional website development services. With a team of highly skilled designers and developers, we create visually stunning and responsive websites for businesses across various industries. Our expertise lies in combining modern design principles with seamless functionality to deliver websites that not only captivate audiences but also drive results.
Stay Ahead of the Competition
In the fast-paced digital landscape, having an exceptional website is crucial for businesses to stay ahead. At InStyle Website Designs, we leverage the latest technologies and industry trends to ensure our clients' websites are optimized for search engines, providing better visibility and higher rankings. With our expertise in SEO and high-end copywriting, we can help your website outrank competitors and attract valuable organic traffic.
Quality Content for Effective Rankings
Content plays a vital role in search engine optimization, and our team of proficient copywriters excels at crafting engaging and keyword-rich content that resonates with both search engines and users. By understanding your target audience and business objectives, we curate tailored content that captures the essence of your brand and delivers valuable information to your audience.
Creating a User-Centric Experience
InStyle Website Designs is dedicated to creating websites that prioritize user experience. We ensure intuitive navigation, fast loading speeds, and mobile responsiveness, providing visitors with a seamless browsing experience across devices. By optimizing the user journey and implementing persuasive call-to-actions, we enhance conversions and drive meaningful interactions with your audience.
Custom Solutions for Your Business
Every business is unique, and at InStyle Website Designs, we embrace this individuality by offering customized solutions tailored to your specific needs. From e-commerce functionality to booking systems and beyond, we have the expertise to develop highly functional websites that align with your business goals and drive measurable results.
Partner with InStyle Website Designs
When it comes to website development and digital marketing, InStyle Website Designs is the partner you can trust. Our commitment to delivering exceptional results, combined with our diverse skill set, ensures that your website stands out from the competition and attracts the right audience. Contact us today to discuss your website development requirements and take your online presence to new heights!