How to Get Leads for Your Business for Free
Nov 24, 2022
SEO Services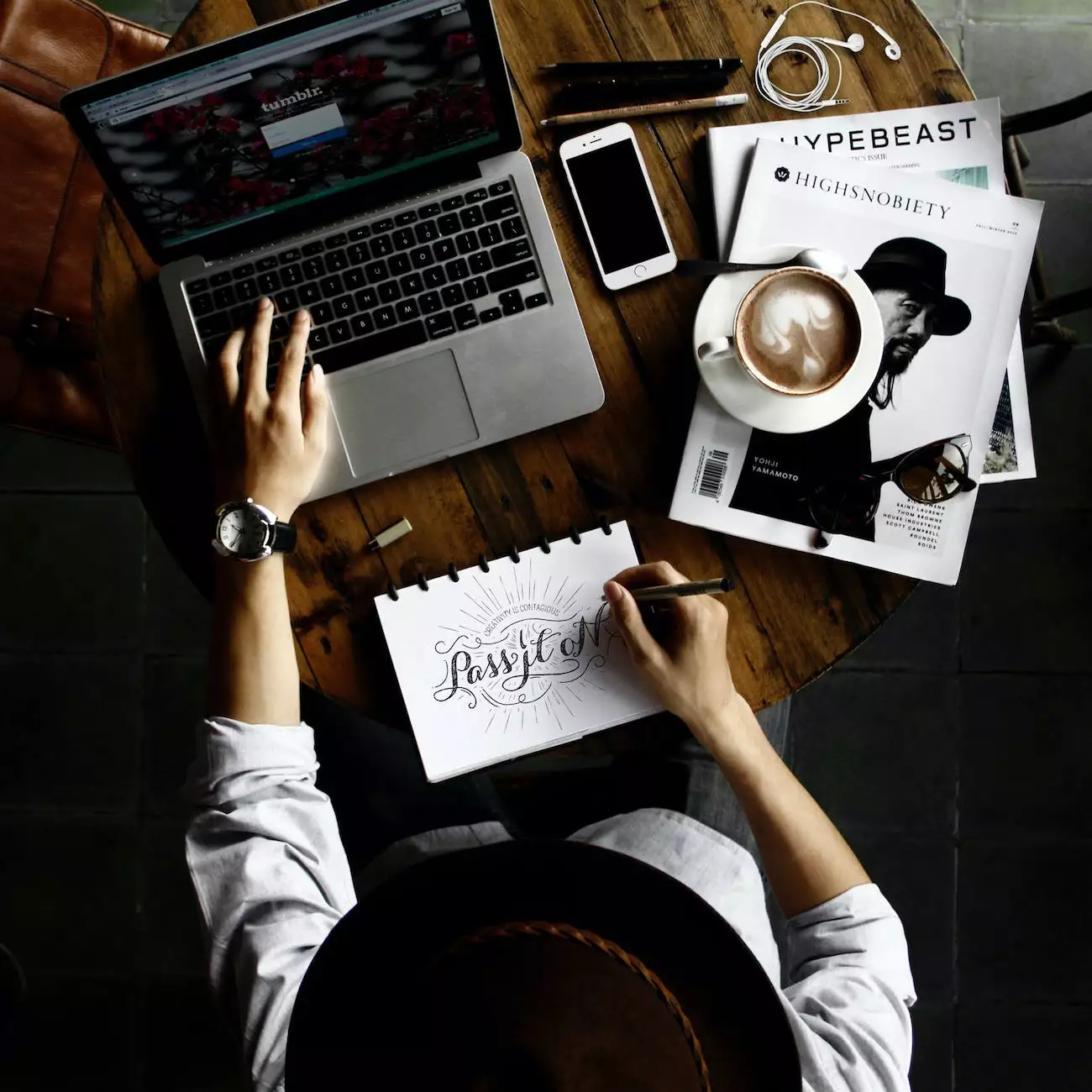 Introduction
Welcome to InStyle Website Designs, a trusted provider of top-notch website development services in the business and consumer services industry. In today's digital age, generating leads is vital for any business's success. While there are numerous strategies and paid methods available, we believe that businesses should have access to effective lead generation techniques that don't require a hefty budget. In this comprehensive guide, we'll walk you through proven strategies to help your business acquire quality leads without spending a dime.
The Power of Content Marketing
A key aspect of generating leads for your business is through content marketing. By creating valuable and informative content specifically tailored to your target audience's needs, you not only establish your brand's expertise but also attract potential customers organically. Leverage your industry knowledge and publish detailed articles, blog posts, and even downloadable guides that offer practical solutions to the challenges your audience faces. Remember to incorporate relevant keywords in your content to enhance its visibility and search engine rankings.
Optimizing Your Website
An optimized website is a crucial asset for lead generation. Ensure that your website is user-friendly, visually appealing, and loads quickly. Implement responsive design to cater to mobile users, as the majority of internet searches are now carried out on mobile devices. Conduct thorough keyword research to identify relevant terms and phrases that your target audience is likely to search for. Incorporate these keywords strategically in your website's meta tags, headers, and throughout your content to improve your website's visibility in search engine results.
Utilizing Social Media Platforms
Social media platforms provide excellent opportunities to attract and engage potential leads. Create profiles on popular platforms such as Facebook, Twitter, Instagram, LinkedIn, and others, depending on your target audience's preferences. Regularly share high-quality content, including blog posts, articles, videos, and infographics, that are designed to capture your audience's attention. Encourage social sharing to expand your reach and attract new leads. Engage with your audience by responding to comments, messages, and mentions promptly. By establishing a genuine connection with your followers, you can build trust and loyalty.
The Importance of Email Marketing
Email marketing remains a highly effective tool for lead generation. Create a compelling call-to-action (CTA) on your website, offering a valuable resource in exchange for visitors' email addresses. This could be a free e-book, a downloadable checklist, or access to an exclusive webinar. Once you've built an email list, start sending regular newsletters or targeted campaigns to nurture the relationship with your leads. Personalize your emails based on their interests and preferences. Provide valuable content, exclusive promotions, and updates that address their pain points. Remember to include clear and prominent CTAs within your emails to drive conversions.
Building Strategic Partnerships
Collaborating with complementary businesses can significantly boost your lead generation efforts. Identify businesses or professionals in your industry or related niches that target the same audience as you do. Form strategic partnerships by cross-promoting each other's products or services to your respective audiences. This allows you to tap into their customer base and gain exposure to new potential leads. You can also explore joint content creation, hosting webinars together, or organizing co-branded events. By leveraging each other's expertise, networks, and resources, you can expand your reach and generate quality leads for your business.
Engagement and Conversion Tracking
Measuring the effectiveness of your lead generation strategies is crucial to optimize your efforts continually. Utilize web analytics tools, such as Google Analytics, to track and analyze user behavior on your website. Monitor important metrics like page views, bounce rate, and conversion rates. Identify the sources that generate the highest number of leads and focus your efforts on those channels. Regularly tweak and refine your strategies based on the data gathered to ensure maximum effectiveness.
Conclusion
By implementing the strategies outlined in this guide, you can generate leads for your business without spending a dime. InStyle Website Designs is committed to helping businesses succeed by providing top-notch website development and digital marketing solutions. We understand the importance of effective lead generation and are dedicated to helping your business thrive in the highly competitive online landscape. Contact us today to discuss how we can tailor our services to meet your specific needs.