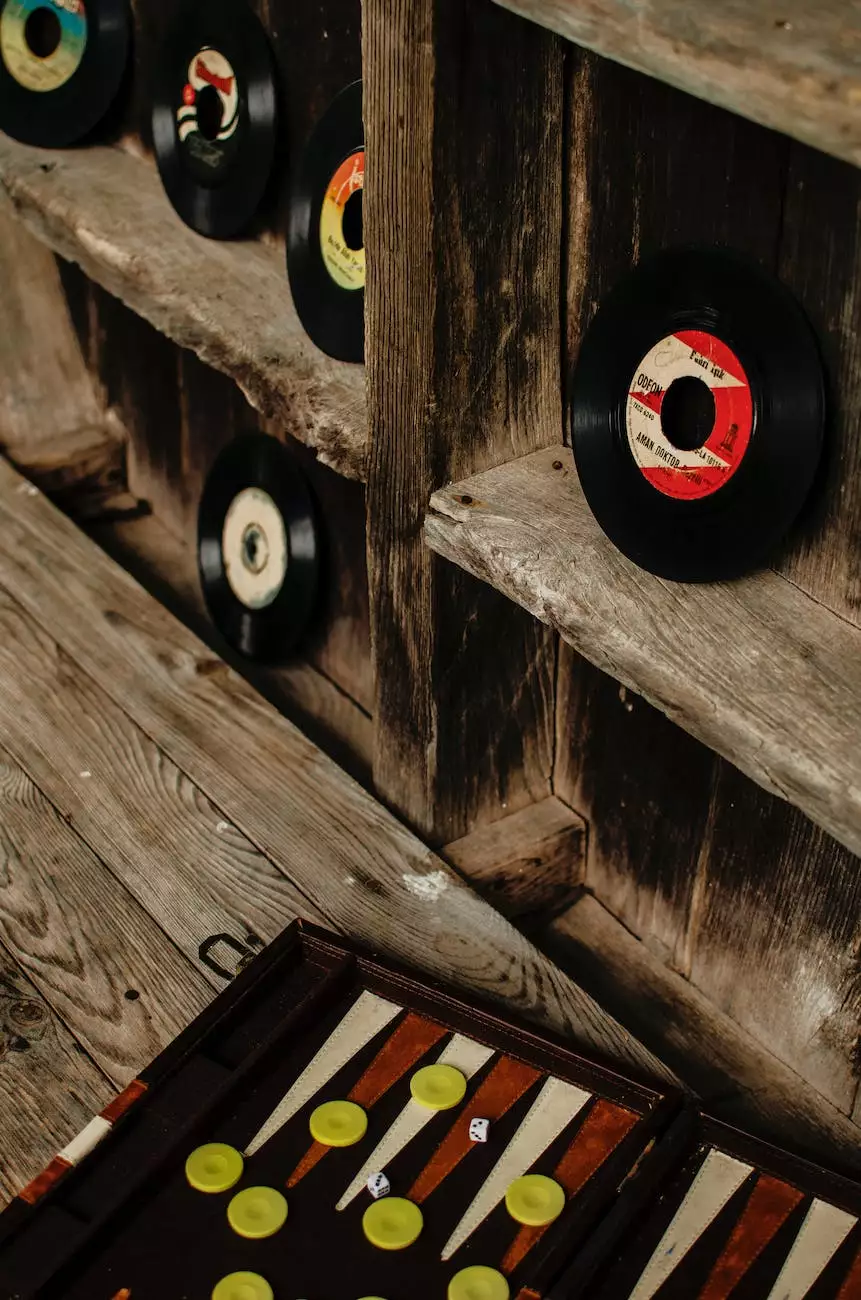 Welcome to InStyle Website Designs, your premier destination for high-quality record label logos. Our expert team of designers specializes in creating stunning, unique, and impactful logo designs that will help your record label make a lasting impression.
At InStyle Website Designs, we understand the importance of a visually appealing and memorable logo for your record label. In a highly competitive industry, it is crucial to have a logo that reflects your brand identity, captures the essence of your music, and stands out from the crowd.
Why Choose InStyle Website Designs for Your Record Label Logo?
InStyle Website Designs is dedicated to delivering exceptional logo designs tailored specifically to the needs of record labels. Here's why we're the perfect choice for your logo design:
Unparalleled Creativity: Our talented designers possess a unique blend of creativity and technical expertise. They will craft a one-of-a-kind logo that aligns perfectly with your record label's genre, style, and overall aesthetic.
Extensive Industry Knowledge: We have a deep understanding of the music industry and the evolving trends within different genres. This expertise allows us to create logos that resonate with your target audience and keep your record label ahead of the competition.
Customization: We don't believe in "one-size-fits-all" solutions. Our designers collaborate closely with you to gather insights into your record label's vision, values, and target audience. This ensures we create a logo that truly represents your unique identity.
Attention to Detail: We pay meticulous attention to every aspect of your logo design, from color palette selection to font choice. We aim to create a logo that communicates the essence of your record label in a visually striking manner.
Timely Delivery: We understand that time is of the essence in the music industry. Our streamlined design process ensures that we deliver your record label logo within the agreed-upon timeframe, without compromising on quality.
The Impact of a Professional Record Label Logo
A professional record label logo can have a profound impact on your brand's success. Here's why investing in a high-quality logo is essential:
Brand Identity: A well-designed logo establishes a strong and memorable identity for your record label. It serves as a visual representation of your music and helps fans and industry professionals recognize and remember your brand.
Brand Differentiation: In a saturated market, a distinctive logo sets your record label apart from the competition. It allows you to create a unique brand personality that resonates with your target audience and helps you stand out in a crowd.
Professionalism: A professionally designed logo reflects the professionalism and credibility of your record label. It signals to potential artists, partners, and fans that you are serious about your music and dedicated to delivering high-quality content.
Marketing Tool: A logo goes beyond just branding. It becomes an essential part of your marketing strategy. A visually appealing logo can be used across various platforms, including album covers, social media profiles, websites, and merchandise, strengthening your brand presence and attracting new fans.
Stand out from the Crowd with InStyle Website Designs
With InStyle Website Designs, you'll get more than just a logo. You'll receive a carefully crafted piece of art that reflects the soul of your record label. Our team of designers is passionate about creating captivating visuals that make a lasting impact.
Contact us today to discuss your record label logo design needs. We can't wait to bring your vision to life and help you establish a strong and recognizable brand identity in the music industry.
© 2022 InStyle Website Designs. All rights reserved.